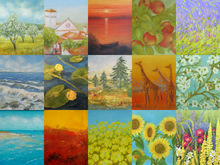 All the pictures displayed on this website are for sale. If you are interested in buying one, please use the form below to contact me, specifying which picture you would like.
We can then discuss how to deliver the picture to you, how you can pay and how long it will take to ship.
Prices shown do not include delivery as I need to cost this for each picture based on how quickly it is delivered and its destination. If you are within reach of Exeter, then contact me and you can arrange to view and/or collect the work.
I accept payment by cheque which must be cleared prior to shipping.
My phone number is +44 (0)1392 424276
If it is my greetings cards or cushions you would like to purchase, then the easiest way is through by Etsy Shop.